Dénia
Throughout these (240) pages, photographer Roberta Etter shows us her personal vision of Dénia, or we should rather say of Dénia's soul, captured in these black and white images that reveal nuances, gestures, people and places that may look familiar to us all but that become, through her lens, unique and special.Displaying a timeless beauty, these images of Dénia take us on a journey of discovery of the city through everyday scenes that, albeit commonplace, still manage to astonish us when we see them through Roberta Etter's eyes. The Dénia portrayed in these images is the Dénia loved by those of us who have been born here, and which fascinates those who discover it for the first time. Enjoy the experience!
Paqui Viciano Guillem Mayor of Dénia (Alicante) Spain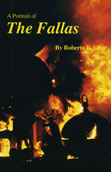 A Portrait of The Fallas
Tracing the history from ancient times through its wartime struggles to the present day 60 foot plus designer-created monuments, the Fallas has always been a time when the Valencia community celebrates through fire the removal of the old and the birth of the new. 112 pages full color. An excellent documentary history.
Available in English, Spanish and German editions.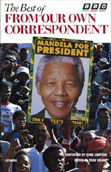 Best of From Our Own Correspondent
As a BBC correspondent Roberta Etter has traveled the world reporting on such far-flung events as the commemoration of Elvis Presley's life in Memphis, Tennessee to the damming of the Yangtze River in China. In this script, voted one of the Best of the Year, she recalls the summer of 1972 when she traveled the State of Arkansas on the gubernatorial campaign trail for Judge Frank Holt with the then law student Bill Clinton.

Halley's Comet – Memories of 1910
Translated into Spanish and German from the original English this beautifully illustrated volume pays tribute to one of the Costa Blanca´s most cherished festivals A fantastically colorful book designed to resemble a scrapbook of pre-1911 Halley's Comet memorabilia. It contains over 200 color photographs featuring a collection of whimsical (social, not scientific) items such as post cards, cartoons, labels and more showing the end of the world. The collection of items appeared in Life Magazine, a Hallmark Jigsaw puzzle and traveled as an exhibit in Japan. Published by Abbeville Press in 1985 it is sadly now out of print.

Tokens of Love
The lovely color plates in this little volume perfectly capture the huge variety and exquisite detail of the charming trinkets that lovers have bestowed upon each other throughout the ages. It has become a classic gift for Valentine's Day and any other day when a shyer lover might be at a loss for words. Abbeville Press, New York.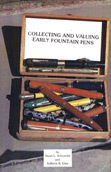 Collecting and Valuing Early Fountain Pens
This soft cover book with over 200 illustrations was one of the first books on the hobby of fountain pen collecting. It came out in 1980 with a print run of 3000 copies. Now, out of print, the book is a collector's item among pen collectors.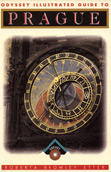 Guide to Prague
During three years of living in the magical city of Prague – before, during and after the Velvet Revolution – Roberta Etter developed an affinity with the city that is communicated in this beautifully illustrated guidebook produced by Odyssey Guides of Hong Kong.